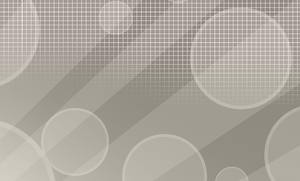 "

Laura Hull's style is an extraordinary combination of rich, sultry, and expressive vocals, with music drawn from an extensive repertoire of American popular songs, jazz standards, and her original compositions."
Great music was always playing while I was growing up in New York City. Before long, school plays, talent shows, and camp recitals were part of my life. By the time I was a teenager, I was fronting a band, playing local gigs. 
In short order, I was visiting agents in New York City's famed Brill Building, recording backing vocals at RCA Studios, playing gigs at fabled Catskill Mountain Resorts, and recording jingles for dolls and toothpaste. I learned to sing in various styles and genres and with many talented musicians along the way. Virtually any opportunity that came my way, I leveraged to advance my vocal and performance skills. 
My interest in songwriting led to my debut CD of original music. Co-produced and arranged by my longtime musical partner, Hullabaloo was self-released in 2006, which garnered a few songwriting awards and radio play around the U.S. In addition, music libraries have licensed some of my songs, which are now heard worldwide. 
In 2009, my second self-released CD, Take Me Home, covered much-loved songs from the American Songbook and received excellent notices. Supper Club, a live CD, followed this in 2012, which was recorded over two nights, and covered many gems from the Songbook and jazz standards. 
I've started live music programs at various venues around New Jersey through Hullarious Productions. In addition, I had the pleasure of serving as a director and president of the New Jersey Jazz Society for many years. As a producer, entertainment consultant, speaker, vocal coach, and freelance columnist, I've touched on virtually everything a vocalist can do. If I'm missing anything, drop me a line at LauraHull.com.
September's Featured Tracks
0:00/4:18

0:00/3:08

0:00/4:17